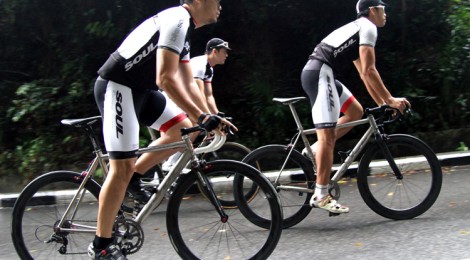 Check out all our new wheels for the year. The wheels have spent 2 years in development and after going through numerous mold revisions, throwing away perfectly working models which we didn't feel were 'perfect', we are finally glad to unveil our new lineup which should cover all your varied needs.
The biggest difference for this year is the adoption of 23mm as our standard rim width. All our new wheels have been updated to this width. All our new wheels also feature other refinements like lighter bladed spokes, less spokes which create a more aerodynamic wheel, as well as  minor revisions to our hub internals.
Alloy wheels which you are familiar with, the S2.0 and S3.0 come back stronger than ever. The S2.0 gains a wider rim, and drops weight at the same time! It's now sub 1.3kg which is the holy grail of light alloy clincher wheelset weights. The S3.0 gets a deeper, wider and more aerodynamic profile.
Carbon wheels see the most significant improvements. We have since employed a foil shaped rim we have dubbed FOILX. The profile mimics the aerofoil of a plane's wing but is modified to suit its application with relation to bicycle wheels which travel at a much slower pace. FOILX profiles are also more stable in cross-winds, making the wheels more aerodynamic at wider yaw angles. Our carbon tubular rims are now also UCI approved.
At present, we are working on a disc rear, and some 29er MTB wheels, something we will update as we go along. Keep checking back to our site for all the new wheels and products, and enjoy all the hardwork we have put into our stuff.